When I first started speaking I was told I had to pick between being a makeup artist/beauty expert and being a speaker.  I was told I couldn't do both; but as I see it, they go together!
We see ourselves in a certain light and how we see ourselves affects our thinking.  We need to feel good to "think" good.  If we are in pain— physical or emotional, it is harder to see the tender moments for what they are.  Instead, we are just gritting our teeth trying, to get through it.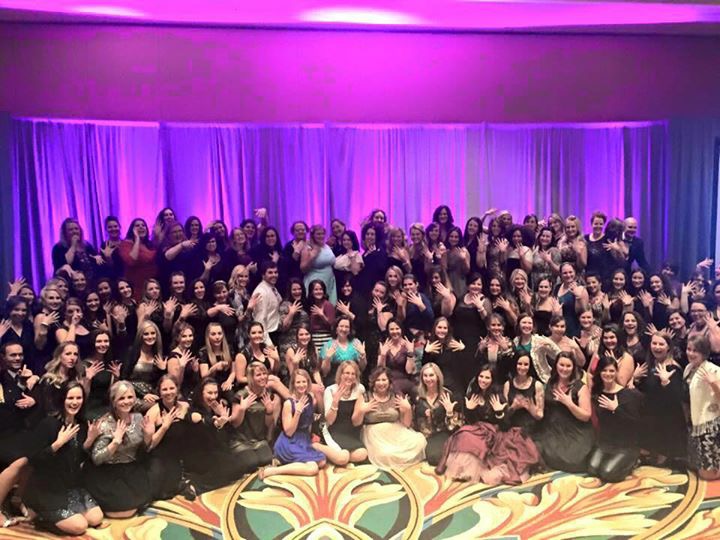 This month, I spoke for Jamberry Nails in Orlando, Florida.   I was the keynote speaker and was able to share basic image concepts in the two hour program.  I spoke about what makes you beautiful, how have your clothes flatter your curves and entertained them with how to wear a scarf.  I say entertain because I literally tucked the scarfs into my clothes so that has I pulled them out— it was like magic… well kinda… because I don't have the skills of a magician, but it was a fun surprise!  After I taught them how to use their scarves in versatile ways, each of the Executive Elites (that's Jamberry's top rock stars) were given a scarf along with other cool swag like my BOOK!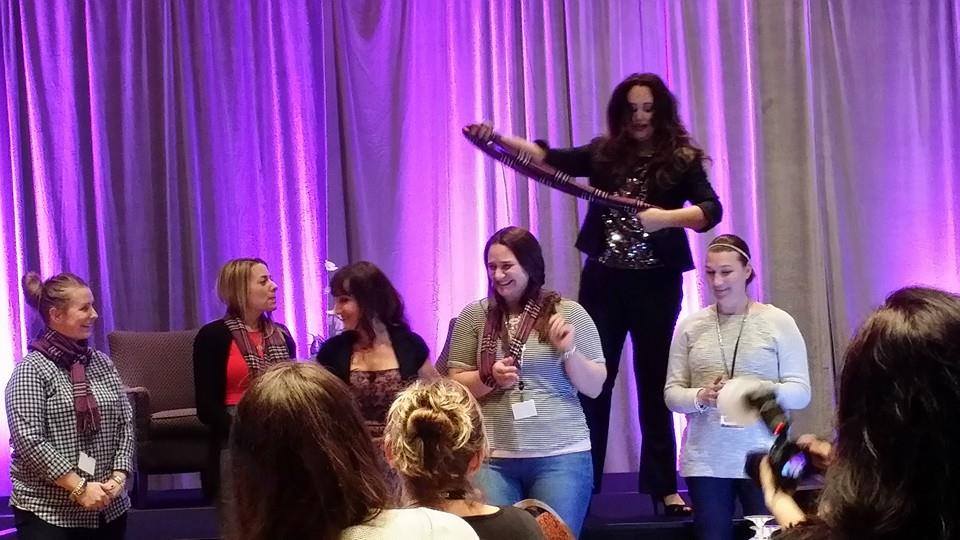 Scarfs are a great way to bring the eye up to your face.  The extra fabric, added right at your chest area gives your figure more curve.  Here's a sneaky beauty tip— the eye doesn't care the size of the hourglass, just as long as it sees an hourglass shape.   Go on Pinterest and search for scarf tying ideas and play with what feels comfortable.  For me, I found stuffing them down my pants and hiding them in my blazer to NOT be the most flattering look.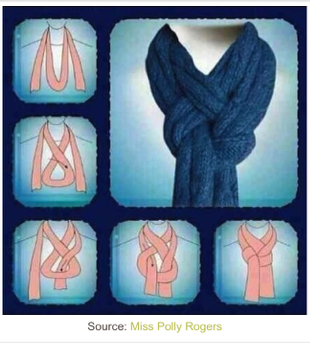 I had so much fun working with Jamberry Nails.  They have these nail stickers they call "wraps".  You heat them up and they stay on your fingers or toes with no chipping for weeks!  They have hundreds of patterns and I have become addicted.  I used the product before and in my professional opinion there is nothing better for your toes.  Seriously, they take just minutes to but on , no smelly application.  On my toes, they stay for at least 4 weeks and look great the whole time.  Here's the bonus: right after you put them on you can climb into bed– no time waiting to dry.  I love beauty that is simple—that is what I have been doing for the last 15 plus years full time—making beauty simple through my makeup classes, image workshops and speaking.