Happy Birthday to my baby girl Katelynn!!
Nathaniel and Ailsa yelled out "Happy Birthday Katelynn" excitedly seeing the balloons marking birthday: they are thrilled to see how their April Fools pranks are going. I got a bowl of salty cereal. They got me good. Grilling me on what surprises are to come, it's a happy morning with more happy things on the way. I got some good kisses, perhaps because of that mouthful I swallowed with good humor. There were hugs, a prayer and they are out the door to school happy. That is what we want. You will hear laughter in the Greene house today.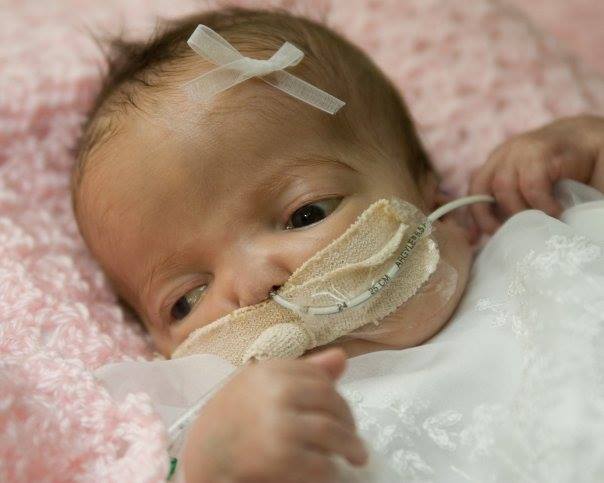 Any mom knows that feeling when you first look in your baby's eyes; it can't be explained, its beyond description the love you feel and the recognition that a piece of your heart is always theirs. Katelynn would be six today. I can tell you that six years seemed impossible, yet here we are not only moving forward but happy. We are not happy she is gone, but happy that she ever came. Happy that I am her mom. Happy, and as funny as this sounds, that I am sane. Really, when I was first approached to write a book about Katelynn, my main concern was that I may be crazy later on, broken in despair. I am not, we are not, because we choose to be happy.
People tell me, "isn't it a comfort to know where she is?" Yes, it is, but not really.
She is my baby. She is supposed to be here with me; I'm supposed to be crying over her first day of Kindergarten, not crying that my heart still wants to hold her… I could go down that path of bitter loss, but I won't. That is not hotness. What does bring me comfort is that death has not changed that I am her mother. I am still Katelynn's mom. I am Nathaniel's mom. I am Ailsa's mom. I am their mom.
That brings me comfort.
That gives me strength.
That brings joy.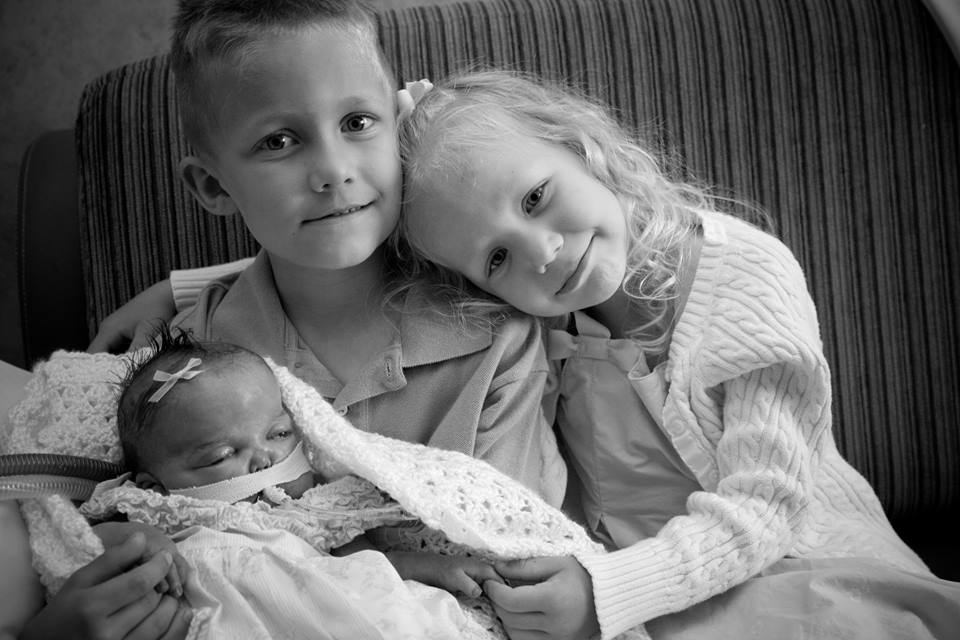 She is learning as I am learning, teaching as I am teaching—we have an interaction. She sees me at my worst and my best; she sees me as none of my living children can. I joke that out of my three children she is the most demanding of my time and talents.
Here is the problem we moms have. It's not easy giving our kids what they need, day after day, year after year. We wonder if we can do it. I wondered when Katelynn was placed in my arms if I could see her endure the life she had before her. We knew it wouldn't be "normal" and it wasn't. We never imagined it would be so short. Your mind just doesn't go there, it can't
comprehend. Here is something odd: I still can't comprehend it. I am in awe that six years later we still doing so well. I wish I could say its because I am just that awesome. Yep… I am that strong. But, I am not.
I pleaded, bargained, begged and agonized, searching for a different way than a life without her.
I want to be a good mom. I prayed for strength. That prayer uttered a thousand times has been enough; it's become a habit I don't even have to swallow hard to say. I thank God in every prayer for the comfort and guidance he gives us. I wonder if my husband even hears that line anymore that I have said it so many times. God does hears it, however.
My husband and I have talked many times in awe of what God has done. It's not us. We were like two riders holding on to bucking horse hoping it would be over soon.
What you see the public me, I wouldn't be the same without Katelynn. I had no ambition to be a speaker, to up my game in my makeup business. I was perfectly content to raise my kids, but I wanted more. I didn't get what I wanted, so as a second option I followed the promptings given to build up my speaking. You know that question: what would you do, how would you live if you had no fear? I know the answer. I'm living it now. Nothing can hurt me like saying Goodbye to Katelynn did. One by one, I've let go of the things that hurt me and that held me back from being what God wants me to be. Because I am a mom, I can do hard things, I can do all things through God.